Honeymoon Destinations & Honeymoon Travel Ideas
Your honeymoon is an important part of the wedding experience. And after months of exciting but exhausting wedding planning, it is a much-needed escape. More importantly, one of the first major decisions you and your future spouse will make as a newly engaged couple is where you are spending your honeymoon. Take a quick tour around the world and breeze through these brief descriptions of the world's most popular honeymoon destinations to uncover the best honeymoon destination that is right for you.
Caribbean Honeymoon Destinations: Romance in the Islands of Paradise
The water is a color you never knew existed. The white and pink sand squeaks beneath your bare feet as you walk along the beach. The sun warms you to the bone as you sip a wondrous concoction of rum, juice, and spices. This is your honeymoon in the Caribbean, where hundreds of islands rise from the clear waters to create the ideal honeymoon destination. Each island offers a unique flavor and its own recipe for tropical perfection.
Caribbean Honeymoon: Jamaica, Dominican Republic
Made up of more than 700 islands and 2,000 atolls, the Bahamas has remained a popular honeymoon destination for decades for both its physical beauty and close proximity to the United States. Newlyweds need only to take a bathing suit and a short flight from Miami to relax in the powder-white sands. But, as Bahamians know, the true beauty and purpose of these islands are in the waters, ranging from pale aqua to rich sapphire in the glorious heat of the sun.
Jamaica, one of the most alluring of the Caribbean islands, is a travel brochure to paradise conveniently packaged into one amazing island. White sand beaches, jungle mountaintops, clear waterfalls, and dazzling sunsets make this magical island picture-postcard perfect. While the reggae music, colorful art, and zesty food leave a wondrous aftertaste. Jamaica's culture is as wealthy as it gets, rich in music, art, and cuisine that will constantly surprise you.
The U.S. Virgin Islands are ideal for those new to overseas travel. The U.S. Dollar is used and English is spoken widely in the three islands of St. Thomas, St. Croix, and St. John. Pastel houses dot the hills around the capital of St. Thomas, a popular cruise destination with a rich Danish history. With some of the finest diving in the world, St. Croix lures both those who seek to explore shipwrecks and those who simply prefer to lie on the pristine beaches. St. John, the smallest of the three islands, is a hikers' paradise, as two-thirds of the island is a U.S. national park, combining mountain trails with perfect seashores.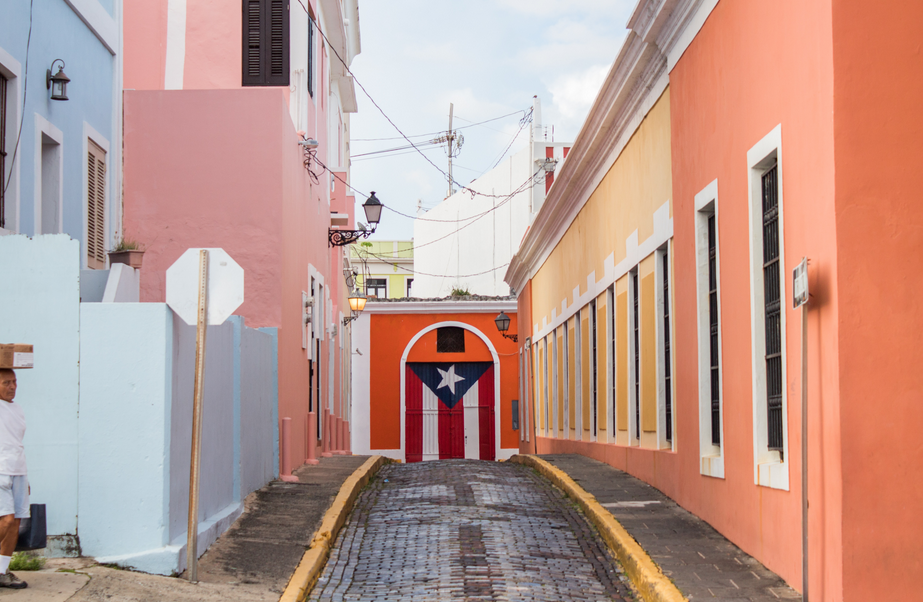 Puerto Rico
Puerto Rico mixes modern conveniences with four centuries of Spanish culture to create an intrigue that visitors love. San Juan—the country's spirited capital—is a bastion of Spanish colonial architecture. It has restaurants and nightclubs that attract some of the most animated people in the islands. It's the music that moves their feet and makes them roar, for the brash Latin sound is a source of pride for Puerto Ricans, where inhibitions—theirs and yours—are lost in the beat.
Aruba
Aruba will find a way to spoil you. Whether your poison is beautiful beaches, luxurious resorts, or flashy casinos, this island paradise, located off the Venezuelan coast, will surround you with pleasure. Aruba is a geographically unique and beautiful island renowned for its hospitality. It is the Caribbean honeymoon destination for honeymooners in search of good times as treasure hunts, beach bar-b-ques, and fish fries are held nearly every night with steel drums playing in the background.
For sheer tropical beauty, no island compares to St. Lucia. Known for its rainforests and waterfalls, St. Lucia (pronounced LOO-sha) is virtually unspoiled. Sprinkled with luxurious resorts and friendly villages amid luscious valleys, wild orchids, banana plantations, and a bubbling volcano. The island's 100-year-old marketplace is a must-see during any visit. There you will find beautiful artwork and wood carvings, clothes made from batik, and hand-painted clay pottery.
Honeymoon Travel in the United States of Romance
Start your domestic life with a domestic honeymoon trip, where passports and immunization shots are unnecessary and the scenery seems both familiar and unreal. Staying inside the United States is perfect for those just-marrieds short on time and money and for those with a dislike for airline food who want to splurge on the royal treatment.
One of the most romantic honeymoon cities in the world can be found in Northern California. Nestled among rolling hills with a breathtaking view of the Pacific, San Francisco is a city where ideas become action, culture becomes history, and beauty becomes everyday life. Full of such recognizable icons as cable cars, the Golden Gate Bridge, and Lombard Street, the most crooked street in the world," San Fran is more of a collage than a city, where you must breathe in the entire area to truly experience its unique splendor. The city's boutique hotels like the Clift Hotel in Union Square make for unforgettable stays.
For the more sophisticated palate, nearby Napa Valley offers the best ingredients for romance—lush, rolling hills, secluded B&Bs, world-class spas, and wineries to tour and toast your new union. Known as Wine Country, Napa is the world's most densely concentrated wine region. It has 270 wineries along a 28-mile stretch of breathtaking scenery, offering everything you'll need for a honeymoon vacation to savor.
Not only is Las Vegas the perfect place to elope to, but also a wonderful honeymoon haven for the couple that wants to cruise the strip, place their bets, and catch a show. This electrified city—with new, extravagant resort casinos like the Bellagio, the Venetian, and Mandalay Bay—lets you soak in the sun by day and shop and gamble all night long.
New Orleans is a tasty dish, a cultural gumbo that has simmered for hundreds of years in relative isolation, combining African heritage, Caribbean flare, Spanish style, Cajun fire, Creole vitality, French tradition, and Haitian magic to create a taste so unique it makes you want to kiss the cook in jubilant celebration. New Orleanians love to celebrate, and they will help you celebrate your honeymoon like no one else. Whether you find yourself in the French Quarter with a café au lait and beignet or strolling around the Garden District.
The food in N'awlins is almost as hot and spicy as the culture in Miami, a rare gem of an American city that feels like a different world. By day, you can sit at a sidewalk café and people watch and then stroll the streets of South Beach's Art Deco District to enjoy the stylish buildings. By night, head out on the town, sample the Cuban-inspired cuisine, and dance until dawn at a trendy nightclub.
Hawaii honeymoon travel —romance and paradise go hand-in-hand for couples in Hawaii, defined by moonlit walks on the beach where only palm trees hear your whispers, clear ocean views from the balcony of your suite and leisurely horseback rides in the surf. The Islands of Aloha add a special backdrop that is simply unavailable anywhere else. Small wonder Hawaii is the number one dream destination for honeymoons in the world. It comes down to timing, for any time of the year is perfect for a romantic visit.
Honeymoon Travel to Mexico and Central America – Romance South of the Border
With their eyes set on the Caribbean or overseas to Europe, many couples forget that a wondrous and romantic vacation may be closer than they think. An exotic alternative lies just south of the border in Mexico and Central America, perfect for those who crave a little spice in their lives.
At the southern tip of the Baja California peninsula—the forgotten arm off Mexico's west coast—the two towns of Cabo San Lucas and San José Del Cabo bookend an area of stark natural beauty called Los Cabos. Plush hotels and resorts, championship golf courses, and some of the best sports fishing in the world now dominate this hidden treasure, transforming a once-rustic outpost into Mexico's most elite resort destination with a wild nightlife.
Take a catamaran across the Gulf of California to the mainland and you will find one of Mexico's premier honeymoon travel destinations and holiday hot spots, Puerto Vallarta. PV, as it's known today, was once a beautiful secret, a hideaway for those in the know and a brilliant surprise for a lucky few. Now the secret is out, and thousands flock here to do one thing and do it well: relax. Upon landing, the first thing you must do is throw away your watch, or just keep it well hidden if it was a wedding gift. Relaxing in this seductive paradise follows no schedule.
The energy in Acapulco lasts throughout the night. A city that never sleeps, Acapulco is the perfect place to have dinner at midnight. Dance until dawn and then sleep all day on the beach under the warmth of the sun. Acapulco Bay, one of the most beautiful bays in the world, is the heart and soul of this vibrant city, shimmering with the reflection of mountains during the day. And twinkling with the city's lights at night to lure everyone out of their rooms to celebrate.
Cancun is the reason most people travel to Mexico. Built entirely around the idea of the perfect holiday, it has become Mexico's calling card to the world. Perfectly showcasing the area's breathtaking natural beauty and the depth of its thousand-year-old history through nearby Mayan ruins. People who live in Cancun never run out of things to do, and neither will you on this beautifully tanned honeymoon.
Central America's Costa Rica is an ecological wonderland that has long been a favorite of the recently hitched. With a stable, democratic society of educated people known as Ticos, Costa Rica's warm hospitality instantly makes every tourist feel welcomed. Touching both the Atlantic and Pacific oceans, the country is packed with incredible biological diversity, varied landscapes, and outdoor diversions. As peace-loving as they come, this unique region vanquished its army more than 50 years ago and boasts more teachers than policemen.
An adventurer's paradise, Belize is a sliver of land nestled between Mexico and Guatemala. It is offering an intriguing mix of tropical forests rich with wildlife, soaring mountains, Mayan temples, and diving experiences beyond compare. In a single day, you can go from hiking through a tropical rainforest to snorkeling along the longest barrier reef in the Western Hemisphere. And in Belize, the people are as warm and friendly as the climate.
European Honeymoon – Discover the History of Romance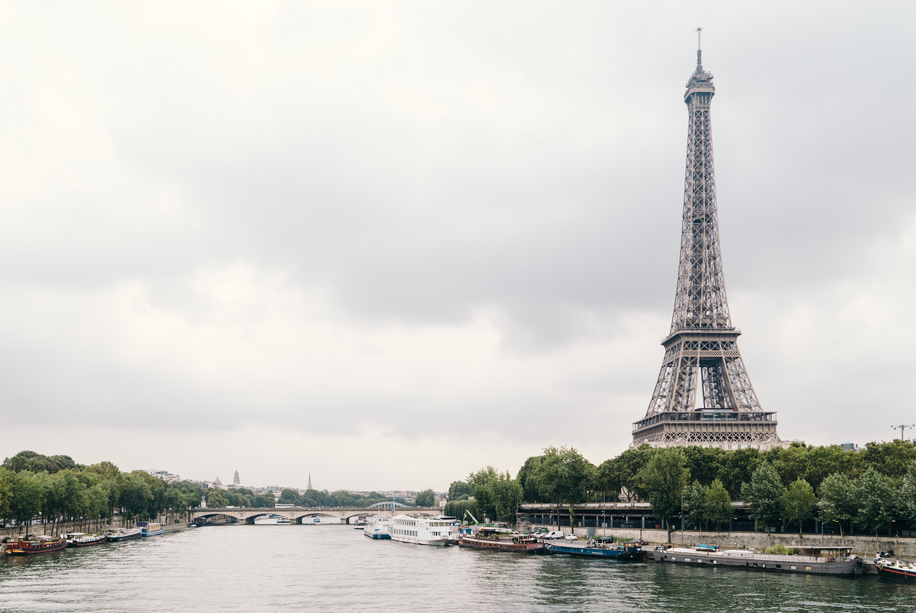 Europe is the world's most desirable destination. Every village and country boldly stands with a prominent air of significance—both historic and cultural—unmatched anywhere else in the world. Yet each country is unique, offering its own distinct experiences that enrich all travelers fortunate enough to visit. To describe every romantic spot in Europe would take a thousand poets a thousand years.
Samuel Johnson once said, "When a man is tired of London, he is tired of life; for there's in London all that life can afford."' Johnson could have spoken for all of Britain, from Manchester to Edinburgh, where the countryside transcends the anchoring cities, and wherever you go a hidden gem awaits.
Britain officially embraces England, Scotland, and Wales—the lands of legend, where folklore and romance blend together, backdropped by dramatic scenery with ancient castles and vibrant cities. A honeymoon here is to begin a legend of your own.
France welcomes lovers like no other place, where living well and loving life is an art form the French love to teach. France not only beckons, but it also lures you: to Paris with romantic walks along the Seine and picnics in the Tuileries Gardens; to Provence and the Riviera to bask in the warmth of the Mediterranean sun; to the vineyards of Burgundy, the enchanting castles of the Loire Valley; to the gardens of Versailles and Monet.
To honeymoon in Spain is to experience warmth—from both the sun and the people—and to walk in the footprints of the civilizations that shaped this proud and historic country. It is a celebration of diversity, an opportunity to enjoy a climate, cuisine and joie de vivre that are second to none while learning the customs of a people always happy to include you in their celebrations and traditions.
Italy is a feast for your senses, intellect, and heart. Rich with art and architecture, it is best experienced simply by living the Italian style, feasting on regional cuisines, and enjoying the countryside. Rome, Venice, Florence, and Milan top most visitors' lists, offering unmatched icons of history and high fashion. Yet the picturesque villages that line the Italian Riviera and dot the shores of the northern lakes should be highly considered to spend a few peaceful days.
The Trip Atelier – Honeymoon Travel Agents – Your Personal Search Engine
Romance can be found throughout the world, and the places described above encapsulate only the cork of the champagne bottle. Hopefully, your honeymoon will be romantic wherever you decide to spend it. But it helps to match a destination perfectly with your personalities and expectations.
Need help planning your next trip? The Trip Atelier takes the stress out of vacation planning. Schedule a consultation and start crafting a memorable vacation today.