Quick Travel Guide | Colombia
Colombia is a modern nation, with big cities and sophisticated infrastructure. Just south of Central America, with coastlines on the Pacific Ocean and the southern Caribbean Sea, it provides a variety of environments, including plains, rain forests, deserts, and more than 300 beaches.
Throughout Colombia is a wealth of adventure, including river rafting, paragliding, kayaking, bungee jumping, rappelling, and cave exploration, as well as big cities, colonial towns, and agricultural regions.
Experiencing Colombia
Among its natural environments is part of the Amazon Jungle, where visitors can take motorboat tours along the Amazon River, explore the Isla de Los Micos (Monkey Island), and Amacayacu National Park, mingle with aboriginal people in their settlements and view exotic birds, mammals, and apes. Along the Pacific Coast, visitors can watch humpback whales arrive each winter to mate. This area is also home to many marine turtles.
To the east, the Caribbean Sea offers beaches and turquoise water, as well as several islands and archipelagos offering coral reefs, water sports, and Afro-Caribbean culture.
Bogota, the capital city, offers culture and history (with centuries-old architecture), nightlife, open spaces, a mass transit system, and the largest network of bicycle lanes in Latin America. From here, visitors can embark on day trips to surrounding areas, including the Coffee Region in the Colombian Andes.
Cartagena, also called the "Walled City," is a UNESCO World Cultural Heritage Site with colonial and modern architecture, international cultural festivals, and native and European culture permeating its cuisine, nightlife, and shopping. Located in a valley, Medellín is a business hub where visitors can also experience the native culture of the paisas.
Colombian Food
From family-owned eateries to gourmet restaurants, a wealth of dining options awaits visitors in Colombia. Local dishes consist of a blend of European cuisine with aspects of Afro-centric and indigenous foods.
Among the dishes available throughout Colombia are fritangas, which consists mainly of grilled meats and sausages; tropical fruits; and arepa, a bread made with corn. Each region also has its own local fare.
Colombian Transportation
El Dorado International Airport in Bogota is Colombia's largest, with 27 airlines, including American, Continental, and Delta. From Bogota, the roads leading to other parts of the country are excellent. José María Córdova International Airport in Medellin is served by 10 carriers, including American. Medellín is the only city in Colombia thus far with a rapid transit system. Rafael Núñez International Airport in Cartagena is served by 12 airlines.
Colombian Weather
Most of Colombia, including its major tourist areas, lies above the equator. The country generally has a tropical climate, although it varies by region. For example, the Caribbean and the Pacific coast have year-round high temperatures and humidity, with rainfall averaging 40 inches a year. In the mountainous areas, conditions are cooler, although they vary depending on prevailing winds, altitude and topography.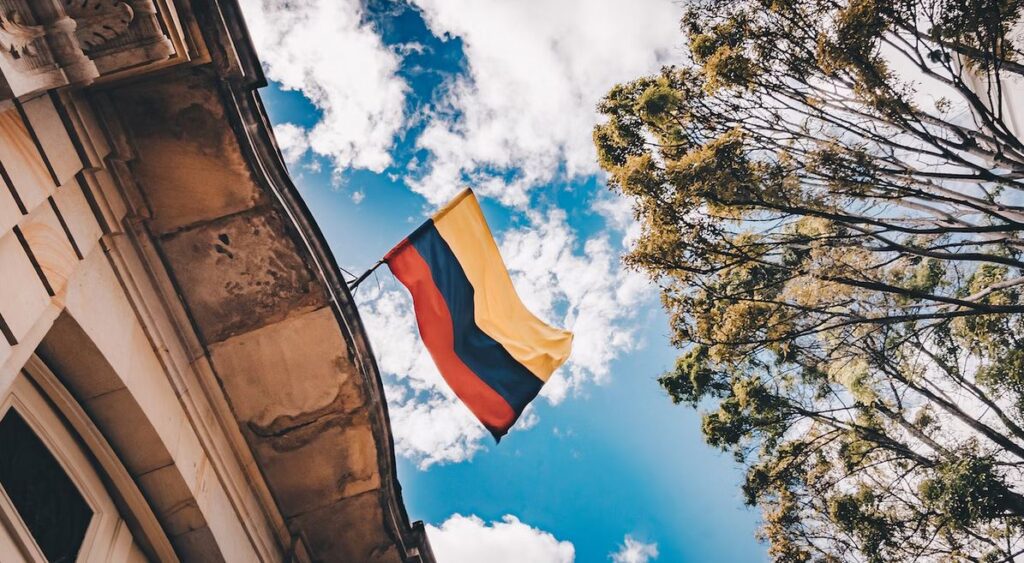 You might also like this article: Quick Travel Guide | Bogota
Need help planning your next trip? The Trip Atelier takes the stress out of vacation planning. Schedule a consultation and start crafting a memorable vacation today.