10 Incredible Destinations for Adventure Travel for Everyone
Adventure travel destinations aren't for thrill-seekers alone.
They're an excellent opportunity for exploration, embracing the outdoors, seeing wildlife, and more.
Check out this top 10 list of destinations for travel adventure!
1: India
Beyond that of navigating a different culture, the country gives adventure travelers many opportunities to go on wildlife safaris in the heart of India's tiger country to trekking the Himalayan foothills.
You'll find snow-capped peaks, lush tropical jungles, and gorgeous beaches where there's an adventure at every turn.
2: Kyrgyzstan
After arriving in Kyrgyzstan's busy capital of Bishkek, your next stop should be Karakol.
There you'll have direct access to the glorious Tian Shan Mountains, where you'll find the country's best hiking.
You can also check out Jyrglan, where hiking and horseback treks are available.
3: Madagascar
If you want to mix adventure with nature, Madagascar is an excellent destination.
Consider starting at the island's Ranomafana and Andasibe Mantadia National Parks.
You'll find hikes ranging from 45 minutes to all-day, where you can see the country's wildlife. You can also check out Tsingy, which is a razor-sharp limestone formation you'll never forget.
4: Morocco
Because Morocco has many options for adventure, many are flocking to this destination.
Here, you'll find scuba diving opportunities in the Mediterranean or chances to hike through the Middle Atlas and Rif Mountains.
5: Namibia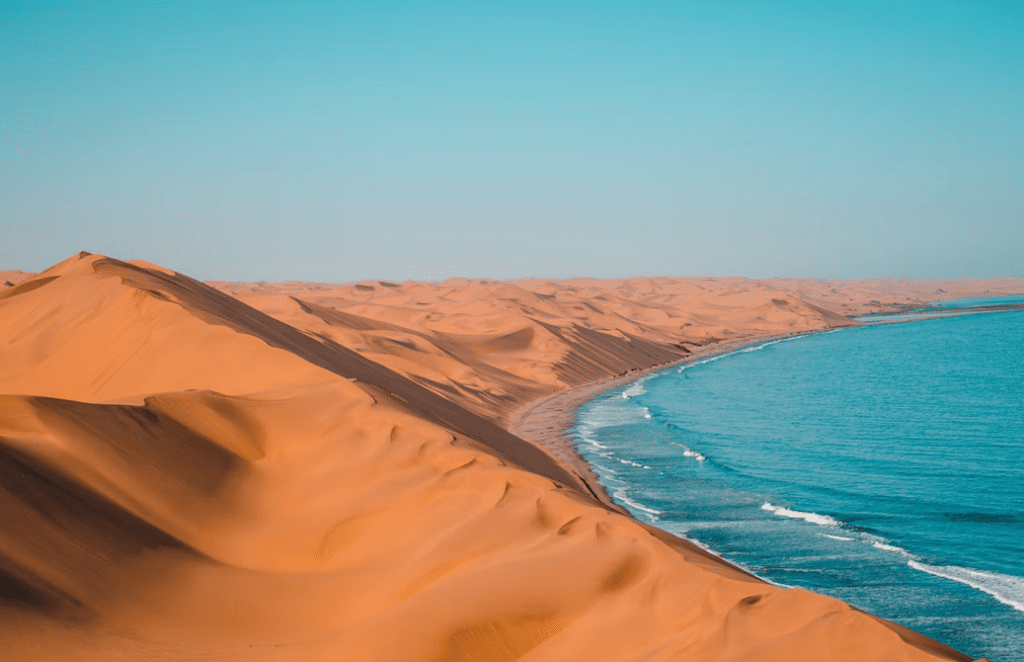 Namibia's stunning desert landscapes give way to numerous adventures.
For example, you can photograph, track, and view the world's largest free-roaming population of black Rhinos along Damaraland's Skeleton Coast as guests of the Desert Rhino Safari Camp.
6: New Zealand
There's no lack of ways of getting your adrenaline pumping when exploring the corners of New Zealand.
From its beaches and old-grown forests to its mountain peaks and glaciers, there's something for everyone to enjoy!
7: Slovenia
The country's caves, coastlines, mountains, and rolling hills make it an adventure traveler's hot spot.
There are countless waterfalls and an endless selection of biking routes, hiking trails, and mountain climbing.
Don't forget to check out canyoning, which involves cliff-jumping, rappelling, and sliding into deep canyons!
8: Sri Lanka
Sri Lanka's ancient cities, cultural attractions, and rich ecology make it a must-see for seasoned adventure travelers.
You'll find exotic wildlife, lush jungles, scenic mountain ranges, and pristine national parks throughout the country.
Not only are these areas excellent for hiking, but there's no shortage of wildlife to view.
9: Tasmania
This country is a hot spot for adventure travelers who love bush-walks, hiking trails, and dramatic coastal cliffs.
From white water rafting to discovering underground caves, Tasmania can keep adventure travelers busy for weeks.
10: Uzbekistan
Traveling to Uzbekistan allows you to trek along the same path as Arabes, Mongols, and Persians along the historic Silk Road.
Many of the Silk Road's iconic cities lie within the country's borders, including Samarkand and Bukhara.
There, you'll find mosaic madrassas and turquoise minarets, both familiar landmarks for caravans passing.
As you can see, there are unlimited ways to plan for adventure when visiting these countries.
Need help planning your next trip? The Trip Atelier takes the stress out of vacation planning. Schedule a consultation and start crafting a memorable vacation today.