Man's Best Travel Buddy: 4 Pet-Friendly Travel Destinations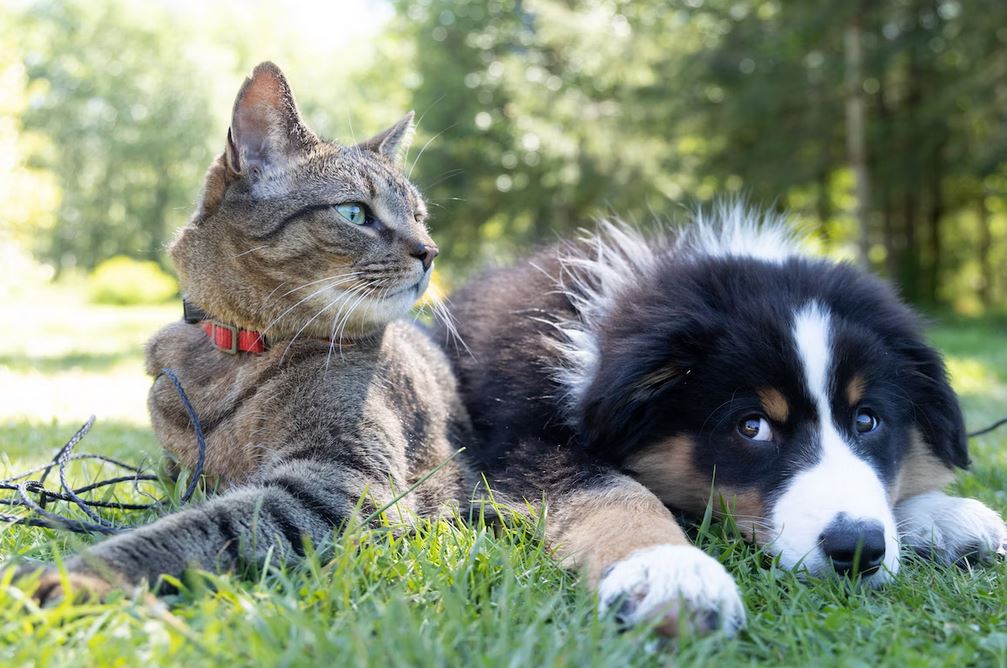 Dogs are man's best friend. So why can't they also be the perfect travel companion?
Good news, human, they can be! So pack your bags, gather your furry best friend (don't forget the treats!) and explore these pet-friendly travel destinations that both you and your pet will love!
Paris
Paris loves pups. While the City of Light is home to fine dining and exquisite shopping, it welcomes furry adventurers as lots of restaurants and stores welcome smaller pets that fit into carriers. Luxurious hotels, such as the L' Hotel, the Four Seasons George V Paris  and the Shangri-La Hotel Paris, are pet-friendly, and some do not charge pet fees!
While pets are not welcome in bakeries or grocery stores, many restaurants and shops are pet-friendly, including the city's oldest department store, the Le Bon Marche Rive Gauche and the famed Shakespeare and Company Bookstore.
Pets can also ride throughout Paris on all levels of its metro system, including buses and the RER train. Dogs on the metro or bus must be in a carrier bag while inside the car. They do not have to be in the carrier while moving between stops or platforms.
For the RER train connecting the city to the suburbs, dogs can ride for free, if they are in a carrier. If the dog is just on a leash, you need to buy a child's rate ticket, and dogs must be on a leash.
Pets are also allowed in some of the city's parks such as the Tuileries Garden, located between the Louvre art museum and public square Place de la Concorde, and the Jardin du Luxembourg.
Barcelona, Spain
Spain has several cities that are welcoming to travelers with pets in-tow.
One of the country's larger cities, Barcelona, has lots of green areas, which is helpful for pet owners. The city also has traffic-limited areas where cars cannot drive, making it safe to walk with pets.
The city is also home to outdoor public markets like the Mercat de Sant Josep de la Boqueria, or "La Boqueria." That lively market boasts vendors that sell fresh vegetables, meat and fruit. This destination is excellent for you to explore with your pup!
Another Barcelona pet hot spot is Park Guell. Pets may explore the park with their families if leashed. This whimsical park on the edge of the city is a popular tourist destination with attractions such as the Serpentine Beach and "El Drac."
Looking for a more coastal experience with your pup? Many Spanish beaches are dog-free, but Chiclana's most famous beach, La Barrosa, welcomes furry explorers. Located in southern Spanish, the beach is 6 km (3.7 miles) long.
Nearby is another pet-friendly attraction, Parque Forestal Municipal Pinar del Hierro y de la Espartosa. The nature preserve exemplifies where the land meets the sea and boasts rivers, marshes, streams, islets and dunes.
Another locale, Menorca, one of Spain's Balearic islands in the Mediterranean Sea, is dog friendly. A good many hotels, vacation rentals and villas welcome dog visitors, and most eating establishments also welcome pups.
Cabo San Lucas, Mexico
Mexico boasts numerous pet-friendly hotels and resorts throughout the country. One city in particular, Cabo San Lucas, takes it to another level.
The Mexican West Coast destination is known for its easy-going atmosphere and its dramatic landscapes, such as the Arch of Cabo San Lucas. You and your pup can enjoy walking along the beach on the Baja Peninsula and take in the Arch and the scenery.
Your furry best friend will be pampered at one resort: the Las Ventanas al Paraiso, A Rosewood Resort. The pet-friendly resort has raised the bar for pet pampering. The resort offers special menus and messages for your pets.
The resort also provides a portable Pet Cabana to be used in suites, at the pool or the beach, so that your pet can enjoy the outdoors in comfort. The resort's "Canine Delights" menu features special dishes, including made-to-order meals. All pet cuisine is served in metallic bowls with faux rhinestones.
Dog butlers welcome four-legged guests and take them on daily walks along the beach and even treat your pets to "doga" classes. They can even organize birthday parties for their furry friends.
Want to explore Cabo on your own? Las Ventanas offers a pet sitting service, available upon request.  The resort accommodates pets that weigh under 40 pounds, for $60 per stay per pet.
Vancouver, Canada
Another West Coast offers pet-friendly travel with a different vibe. Vancouver, Canada, is a dog lover's city.
The city's wide-open parks and miles of trains perfectly complement its population full of active people. Dozens of local hotels welcome pets, including many of the city's finest such as the luxurious Fairmont Hotel Vancouver. Furry guests receive a welcome treat, their own beds and toys.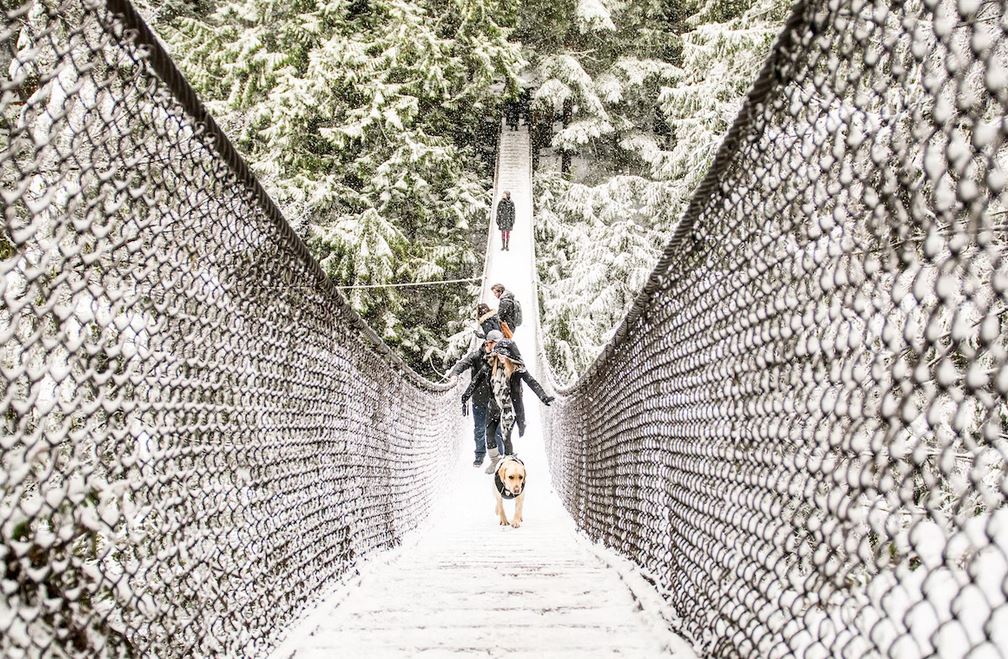 Dogs can even enjoy exploring the city off-leash. The city has special off-leash privileges during specific times at more than 30 Vancouver parks with off-leash areas. These parks include beaches. To learn more about going off-leash in Vancouver, click here.
Dogs are not allowed where food is served, but there are several patios where a human can enjoy a meal and drinks while your dog enjoys a relaxed, yet exciting ambiance.
Need help planning your next trip? The Trip Atelier takes the stress out of vacation planning. Schedule a consultation and start crafting a memorable vacation today.